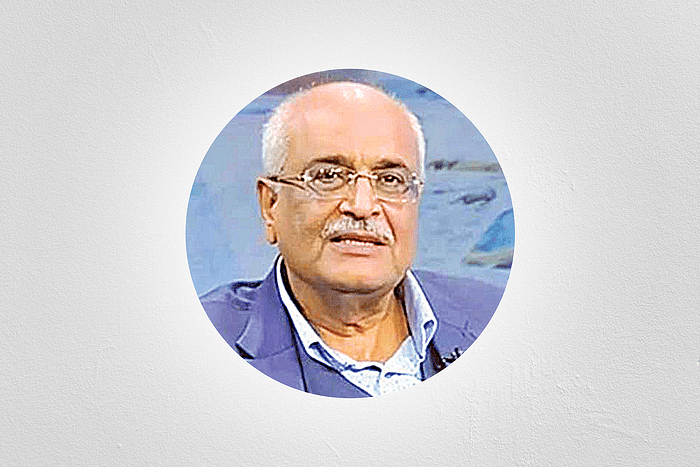 The proposed budget for 2021-22 fiscal year didn't reflect the second wave of the coronavirus pandemic. In another words, this budget wasn't formulated with the second wave in mind. The term 'second wave' has been used only once in the entire budget speech. But nothing was said about its significance, consequences and impact. Maybe the budget speech was prepared before that. Besides, nothing has been said over the fear of a third wave. There is no reflection of the pandemic reality in the entire budget. That's why this budget has lost its core value.
Besides, there is no in-depth perception or expression on the pandemic. As a result, observations that have been made will seem impractical and unreal. Let's take poverty for an example.
The eighth five-year plan states the poverty rate will stand at 23 per cent in 2021 and will reduce to 17 per cent in 2024. But the budget speech mentioned that poverty will reduce to 12.3 per cent during this period. Yet all surveys show poverty rate can rise to minimum 30 per cent to maximum 40 per cent in 2021. But the finance minister has been turning the government projection upside down and same goes about extreme poverty.
It seems several-year-old data has been used loosely. Its base, source and time – nothing has been cited. There is no link between the eighth five-year plan, the information of the budget speech and the medium-term macroeconomic projection.
Poverty, employment and income are very important indexes of this time. But what has been said about these three sectors clearly shows carelessness. The budget speech said a total of 2.1 million (21 lakh) people will get jobs abroad in three years with 700,000 people a year. But according to the eighth five-year plan, 600,000 people will get overseas jobs in a year. There is youth training in the budget speech, but nothing on employment.
We passed the weakest financial year in recent times. Government spending decreased to 15 per cent or below though the target was 18 per cent in the budget. ADP expenditure was at its lowest in five years. Health accounted for the lowest spending. That means we passed the weakest year in terms of spending. But we did comparatively better in revenue. NBR and non-tariff revenue has increased.
But the accounts of investment and growth doesn't quite tally with this. The provisional growth was 5.2 per cent in 2019-20 fiscal and this time it will be 6.2 per cent. Yet the government faces a worse condition in terms of income and expenditure. Investment is said to have been gone up from last year to 24 per cent. So, no account matches at all. The issue is that private sector's credit flow is less than that of the target, import of capital machineries sees a negative trend and production is also less. That means the estimation on growth and private sector's investment doesn't match with other indexes.
Tax rebate has been given in many sectors. But from where the increased tax will be collected hasn't been said. NBR deserves thanks since they have worked. However, this hasn't been followed up in increasing government spending effectively and ensuring it quality. Though, lower and lower-middle class people get some benefit from the government spending.
Coverage of social safety net has been expanding with about new 1.4 million (14 lakh) people coming under this facility. But it is 0.2 per cent of GDP only and one per cent of entire budget. Poor women are its main beneficiaries. Tk 500 is being given whereas Tk 1,862 is required for the least livelihood. On the other hand, India gives this allowance equal to Tk 1,200. Nowadays, if we are ahead of India in term of per capital, why don't we at least provide the allowance equal to India?
Established businesses have received tax cuts, small ones haven't. There was no tax rebate for individuals.
Lower-middle class people haven't been spared. Then again, they didn't get the opportunity in terms of spending either.
And here we remain in denial. The lack of the innovative skills to face this situation has become visible.
Finally, the documentary that was screened before delivery the budget speech doesn't go with the international parliamentary norms and values. I will request this to be reconsidered. It doesn't go with the environment of a budget speech.
Debapriya Bhattacharya is a distinguished fellow, Centre for Policy Dialogue.
This report appeared in the print and online edition of Prothom Alo and has been rewritten in English by Hasanul Banna
Source: https://en.prothomalo.com/opinion/op-ed/no-reflection-of-the-pandemic-reality
Updated On: 04 Jun 2021