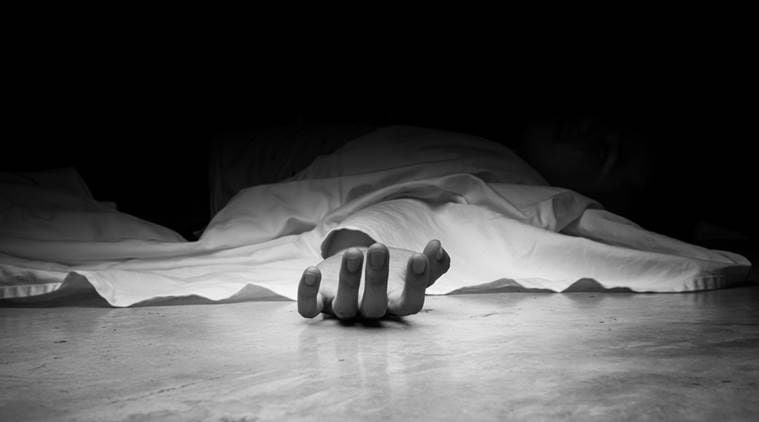 Three months after Gujarat fisherman died in Pakistan jail, his family waits for bodyDeva's son Ramesh, 30, told The Indian Express that no government official had contacted the family about his father's death or the return of his body. (Representational photo)
It will soon be three months since 65-year-old fisherman Deva Ram Baraiya died inside a jail in Pakistan. With two other fishermen from Gujarat, Dana Arjun Chauhan and Rama Mansi Gohil, crossing the Wagah border Friday after being released from jails in Pakistan, Deva's family is still waiting for word on the return of his body.
A resident of Kotda of Gir Somnath district, Deva was arrested on February 2, 2018, by Pakistani Maritime Security Authorities, along with four others in the boat in which they had set out fishing from Porbandar coast. Deva and the others were sent to Malir jail in Karachi, where he died on April 4.
Deva's body is being preserved by Edhi foundation, the Pakistani NGO, at its morgue but the condition of the remains is said to be deteriorating fast.
His family came to know of his death only in the second week of June when they received a letter from another inmate, Pravin Chavda of Gujarat, informing them that Deva had died in the jail hospital. The letter did not mention the cause of death.
"We have been working very closely with the Pakistan government on releasing the mortal remains of fisherman Deva bhai. The post mortem is scheduled on July 4 and we hope to send the remains home the next day," Indian High Commissioner to Pakistan Ajay Bisaria told The Indian Express.
Deva's son Ramesh, 30, told The Indian Express that no government official had contacted the family about his father's death or the return of his body.
Kotda is about 20 km from taluk headquarters in Kotidar. Two days ago, Ramesh said he had received news from the fishing community in Mumbai that the body may arrive in 12 days. "We are waiting," he said. According to the family, it received letters that were couriered together early this week, from Congress president Rahul Gandhi and state Congress chief Amit Chavda, expressing condolences.
Jatin Desai, the peace activist who tracks India-Pakistan cross-border prisoners, said this is not the first time an Indian national has died in a Pakistani jail and his body not been repatriated for months. "I have compiled many cases of deaths in Indian and Pakistani prisons. The body of the deceased is never repatriated to his country before one month. One needs to be more sensitive towards the dead and their families. As they are from poor and illiterate or semi-literate families, nobody really cares for them," he said.
Desai said the delay in releasing Deva's body underlines the need for governments to provide early "consular access", which is the first step for nationality verification, to prisoners. If a prisoner dies before consular access, repatriating the remains becomes more complicated.
"Under the 2008 agreement, both countries have to provide consular access to the High Commission of the other country within three months, but the timeline is not observed strictly. I strongly feel there should be a time limit to confirm nationality. With the information technology available, this can be done within a week," he said.
The two fishermen who were repatriated Friday are both seriously unwell. Danabhai Arjun Chauhan from Paldi in Una tehsil of Gir Somnath district is suffering from cancer, while Rama Gohil from Kanzotar in Sutrapada tehsil in Saurashtra had a paralytic attack while in jail. Both were arrested for allegedly trespassing in Pakistan waters, and spent more than a year in jail. Chauhan was arrested by the Pakistan Maritime Security Agency on May 3, 2017, while Gohil was arrested on March 4, 2017.
A judicial committee on prisoners was agreed upon under the 2008 agreement for early repatriation of prisoners after the completion of their sentence. But the committee of four superior court judges each from both countries has not met or visited any jails since October 2013. Last month, India said its proposal to revive this mechanism had got a positive response from Pakistan. But while India has named its four judges, Pakistan has not done so yet.
Source: https://indianexpress.com/
Updated On: June 30, 2018