A wooden fishing boat carrying an estimated 400 Bangladeshi and Rohingya Muslims from Myanmar is adrift in the Andaman Sea off the island of Koh Lipe.
New York Times journalist Thomas Fuller said the migrants pleaded desperately as he and other journalists approached the boat, crying: "Please help us! I have no water! Please give me water!"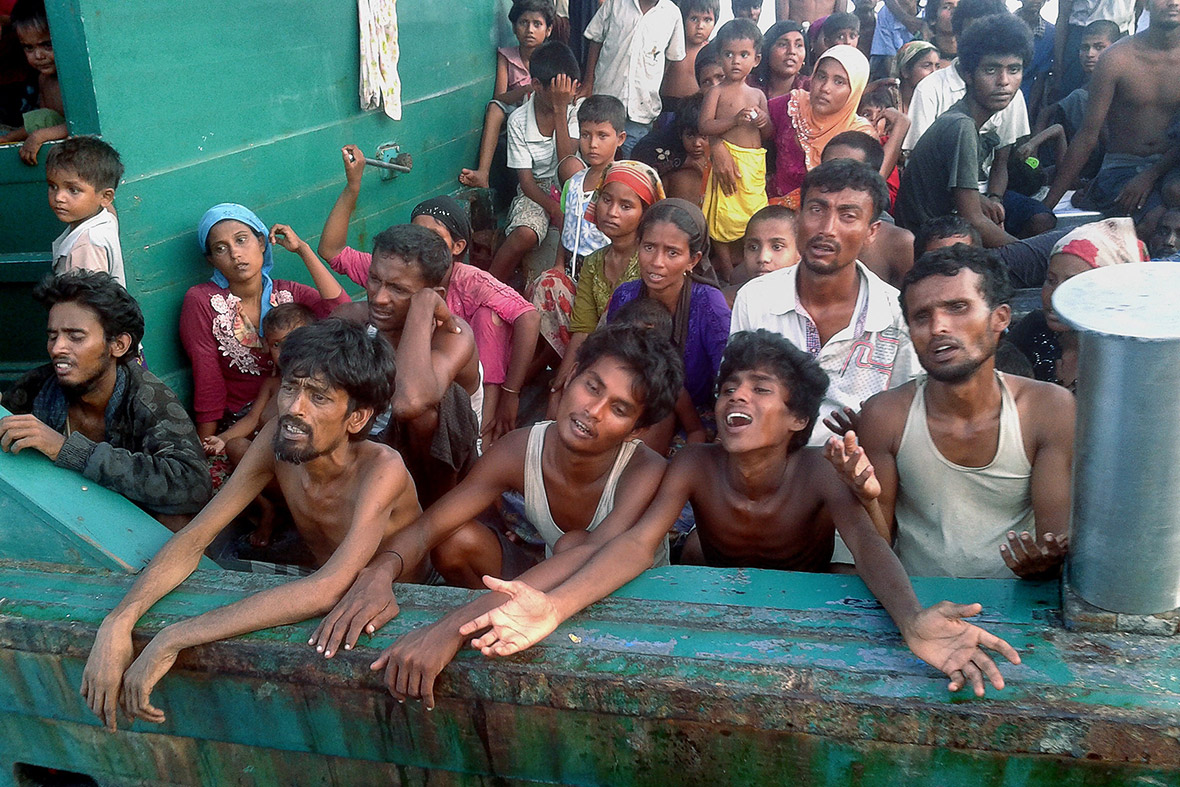 The migrants have been kept alive by food and water passed to them from fishing boats.
Reports say they have been forced to drink their own urine in a bid to survive.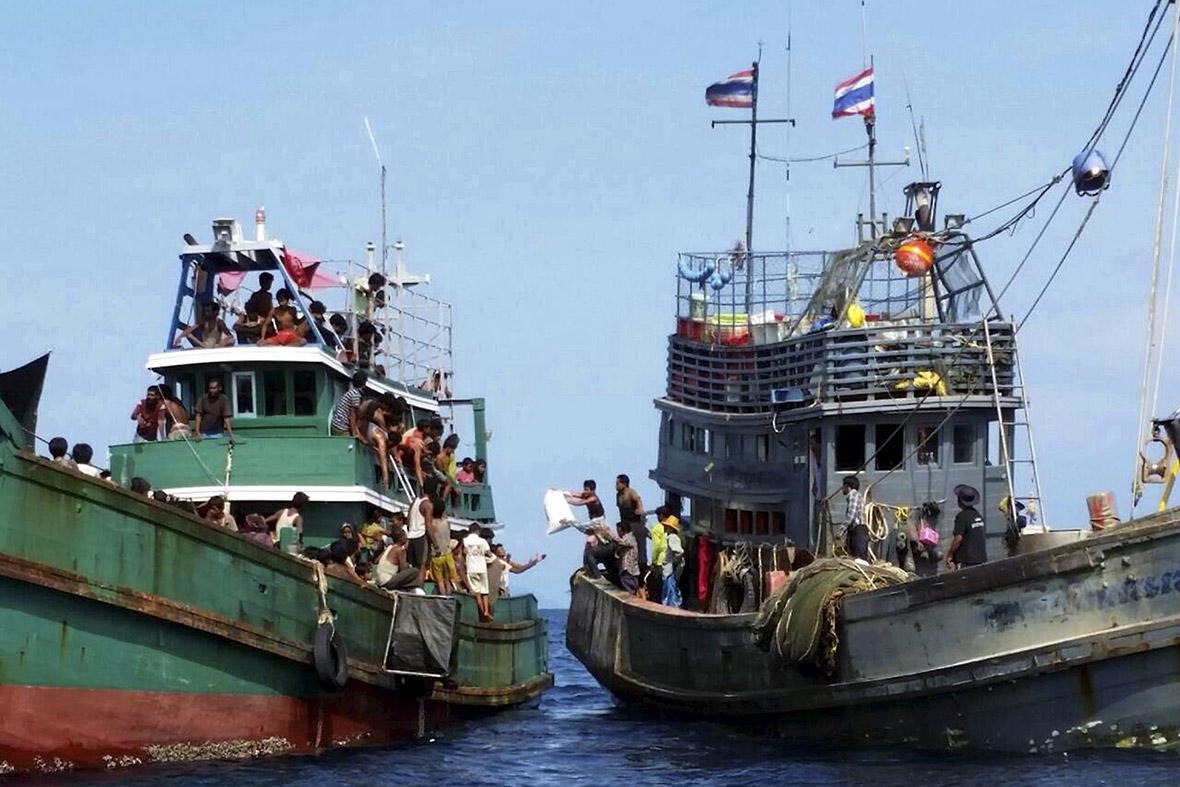 The passengers said they had been onboard the boat for three months. They said 10 passengers who died on the voyage had been thrown overboard.
Thai authorities refused to grant permission for the boat to land. Regional police official Major General Puttichat Akhachan told Reuters: "We declined them entry to the country but we gave them food and water to adhere to our human rights obligations."
Somchai Na Bangchang, a rear admiral in the Royal Thai Navy, said the migrants did not want to land in Thailand but instead wanted to go to Malaysia or Indonesia.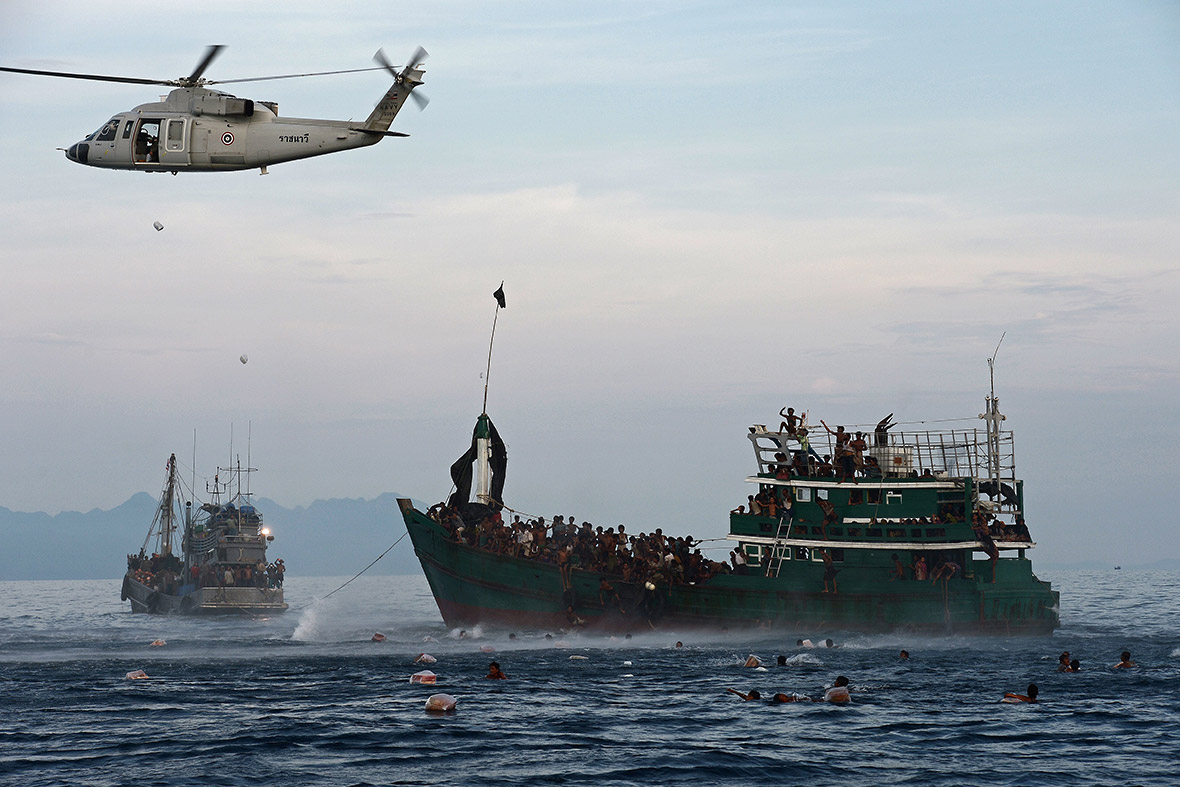 Denied citizenship by national law, Myanmar's Rohingya are effectively stateless. They have limited access to education or adequate health care and cannot move around freely. They have been attacked by the military and chased from their homes and land by extremist Buddhist mobs in a country that regards them as illegal settlers.
The United States last year downgraded Thailand and Malaysia to its list of the world's worst centres of human trafficking, dumping them in the same category as North Korea and Syria.
Thousands of migrants have been abandoned at sea by smugglers following a Thai crackdown on human trafficking.
UN Secretary-General Ban Ki-moon said he was "alarmed by reports that some countries may be refusing entry to boats carrying refugees and migrants". He urged governments to "facilitate timely disembarkation and keep their borders and ports open in order to help the vulnerable people who are in need."
But the message from leaders of Southeast Asia indicated that was not on the cards.
"What do you expect us to do?" asked Malaysian Deputy Home Minister Wan Junaidi Jafaar. "We have been very nice to the people who broke into our border. We have treated them humanely, but they cannot be flooding our shores like this. We have to send the right message, that they are not welcome here."
Thai Prime Minister General Prayuth Chan-ocha said his country couldn't afford to host the refugees. "If we take them all in, then anyone who wants to come will come freely," he said. "Where will the budget come from?"
He had no suggestions as to where they should go, saying: "No one wants them."
UPDATE:
Thai authorities fixed the boat's engine and supplied those on board with food, water and medicine before towing it back out to sea in the early hours of Friday morning, said Lieutenant Commander Veerapong Nakprasit, a naval officer based on Koh Lipe.
Veerapong said the boat was without a captain but that some of those on board had been trained by local Thai fishermen for a few hours to navigate.
[http://www.ibtimes.co.uk/please-give-us-water-desperate-cries-rohingya-bangladeshi-migrants-boat-turned-away-thailand-1501336]